-----------
On Site Links-
Categories
-----------
-----------
On Site Links-
Pages in this Category
-----------
-----------
Links Off Site
-----------
Links below open new windows to these sites.


-----------
3E Top Sites
-----------
Vote for this site, visit other sites with quality content.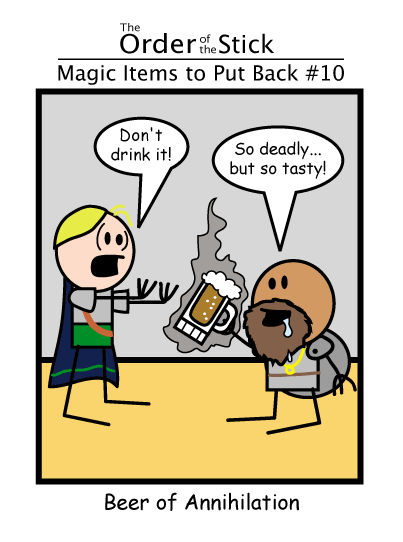 From the Forgotten Realms Adventures book:
"King's Tears: Sometimes called Frozen Tears or Lich Weepings, these gems are known only in the Realms, and are rare there. Clear, teardrop-shaped, smooth surfaced, and awesomely hard ... these stones are said to be the crystallized tears of long-dead necromancer kings. In each gem can be seen that which the weeping king loved long ago: in some, women; in some, lands now lost and forgotten or greatly changed with time; in some, dreams...."
Welcome!
Hi! Welcome to Catherine's D&D fan-site; King's Tears: D&D Campaigns.
Both my husband, Scot, and I have been playing D&D since the early 1980's. We play games at the local game club, the SIUC Strategic Games Society, and Castle Perilous, the local game store with friends. We have a some ideas that we would like to share.
Wow! Sometimes I'm amazed at the amount of time that passes between updates to the website. Life is frequently busy, and I tend to put the time into the games I play, rather than into the upkeep of the site. However, I would like to keep some of the things I've offered in the past available to fellow surfers looking for some ideas. For those who are interested in what's actually happening at my game table, see the message board link at the top of the page. While I love to game, there's not always something happening, but then sometimes, for months on end, there is!
Order of the Stick
I invite you to take a look at Rich Burlew's comic Order of the Stick. My friend Jane tuned me onto the web comic a while ago; I had some catching up to do, as a new strip is published more than once a week. But that was all right, as I find the material very funny. It's about the adventures of a typical D&D party, called the Order of the Stick. They've been updated (the party, that is) to 3.5E and they do a bit of meta-gaming. My favorite is #150, the best argument I've seen from a dwarven fighter in a long time. The comic is just one of the features at the Giants in the Playground gamesite.
Navigation/What's on the site
Use the buttons on the left* to take you to various areas of the site. Many pages will have some description of what follows in the main body of the page.
| | |
| --- | --- |
| | Forgotten Realms: There is general FR material here for players to reference. |
| | Goodies: Stuff for DMs to use: Magic Items, Treasure Lists, Mage and Scribe Guilds. |
| | Campaign: Basic campaign information. |
| | About this Site: Table of Contents, Biography, and Glossary. |
| | Essays: Rants and ideas that I need to share. |
| | Downloads**: Programs and forms that I use; you might like them, too! |
| | Links: Links to interesting sites around the web. Updated links, cleaned out the dead ones, and added a couple. (As of Aug 10, 2006) |
*For those familiar with FrontPage, I moved the top banner links to the left.
On this page it causes some redundancy but on following pages this problem clears up.

**This section is outdated, but may be mildly interesting.
A note about links you'll find around this site:
You will find links all over this site: in the margins, in text, as buttons and icons, and in the bulleted sections. I try to follow some basic patterns with the links:
Links in the margins and in the navigation descriptions and will take you from the page you are on to the linked page on my site, and the Off Site Links buttons and icons will open new windows to those sites.

| | |
| --- | --- |
| | I recommend that you use these links, and check the margins for additional links. I try to keep the text updated, but sometimes I add pages and miss getting the text links updated. |

Links in regular text will either open a new window to the referenced material if the material is off site or take you to the linked page if that page is on my site.
Links on the Links pages will take you off my site completely to the linked sites, so be sure to bookmark my home page to come back another day.


If any material on this site violates any person's or company's copyright,
please let me know what I can do to correct the situation.


This site is an unofficial use of Dungeons & Dragons (D&D), Advanced Dungeons & Dragons (AD&D), Forgotten Realms (FR), Mystara, and Greyhawk (GH) gaming materials published by Wizards of the Coast/TSR. Although the use of these concepts, rules, etc., is unauthorized, no infringement is intended. References to Dungeons & Dragons, Advanced Dungeons & Dragons, Forgotten Realms, Mystara, and Greyhawk are provided as an aid for players and is in not intended to be a substitute for, or a challenge to the Copyright of the original material. Please visit your local game, hobby, or book store and obtain the classic works in their entirety.

This site is not affiliated with Wizards of the Coast/TSR in any way. These pages are freely available for viewing and personal use, and are not to be sold. Click on the Wizards of the Coast logo to Go To WotC online for official information on their products. Dungeons & Dragons, Advanced Dungeons & Dragons, Forgotten Realms, Mystara, and Greyhawk are registered trademarks of Wizards of the Coast.


The d20 System is the core of the D&D game. Wizards of the Coast opened the gaming license of this system to allow other companies to create material that is compatible with the d20 rules. For more information about how all of this works, including legal aspects, and what material is free for use and modification, go to The Open Gaming Forum. Even though the d20 is an open gaming system, this site acknowledges Wizard's of the Coast's Copyrights and rights to that system. Furthermore, this site may reference products and documents from companies that have published source material and adventures under the d20 license. Any infringement to those rights is unintended and not meant as a challenge to those Copywrites.